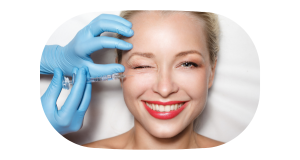 Hello, all you gorgeous men and women out there and welcome to my fabulously juicy blog! I'm Georgia Polit a thirty and flirty beautician from Essex, who has a passion for all things plastic. It started as a way to just get rid of a few wrinkles with botox but then I started to realize that I had a love for the more plastic look in terms of confidence and fashion.
I have always been a very confident person but there is something about getting lips done and face filled that adds an extra bit of beauty to my look, it really lifts my day from a 2 to a 10. Not everyone is into the plastic look but who really cares as long as you are proud of yourself and this is what my blog is all about, dropping the negativity from things like plastic surgery and letting people express themselves in whichever way they choose. This is why my blog will be all about cosmetic surgery, self-care, fitness, and fashion, which are all the things I personally use to express who I am on the inside out into the world.
A little bit more about me is that I have two children and a husband, so life can be a bit hectic (as most of you will already know!). Also, if I were to describe my perfect day it would be out in the sun on some exotic beach with my kids playing with their dad and me lying out on a sunbed with some sort of fruity cocktail. That to me is absolute bliss! Wouldn't you agree?
Anyways this page is not a ground to generate hate so unless you are open to different views on how people like to live their lives then this is not the blog for you, but for anyone else I hope that you enjoy and relate to some if not all of my content!
Love
Georgia x